You have the vision. We're here to help you execute.
The freshest flowers + best customer service for every day.

Happy customers
I have never worked with a friendlier, more helpful group of people. Even more importantly, the flowers I've had last for weeks and maintain their original beauty. Excellent people with excellent product!

MiMi Ridgeway-Hagerman
Everyone at Bill Doran is like family to me. I've been doing business there my whole life. They stand behind their product, the supply department is amazing, & the cut flower department is efficient and knowledgable. There's not much they don't have or won't find for me. We're lucky to have you guys!

Pam Cyboron
Our family has been buying flowers from the Bill Doran Company for over 60 years! We are pleased with the quality & service and will continue to buy flowers from them for years to come. We appreciate you!

Deb Quillen
Learn More About
DORANDIRECT
01.
Look for the DoranDirect Label
When you cut out the middle man, you get fresher product.
We order directly from our farms in South America, where product is packed in our branded DoranDirect sleeves and boxes, and then shipped to you in the shortest possible time frame.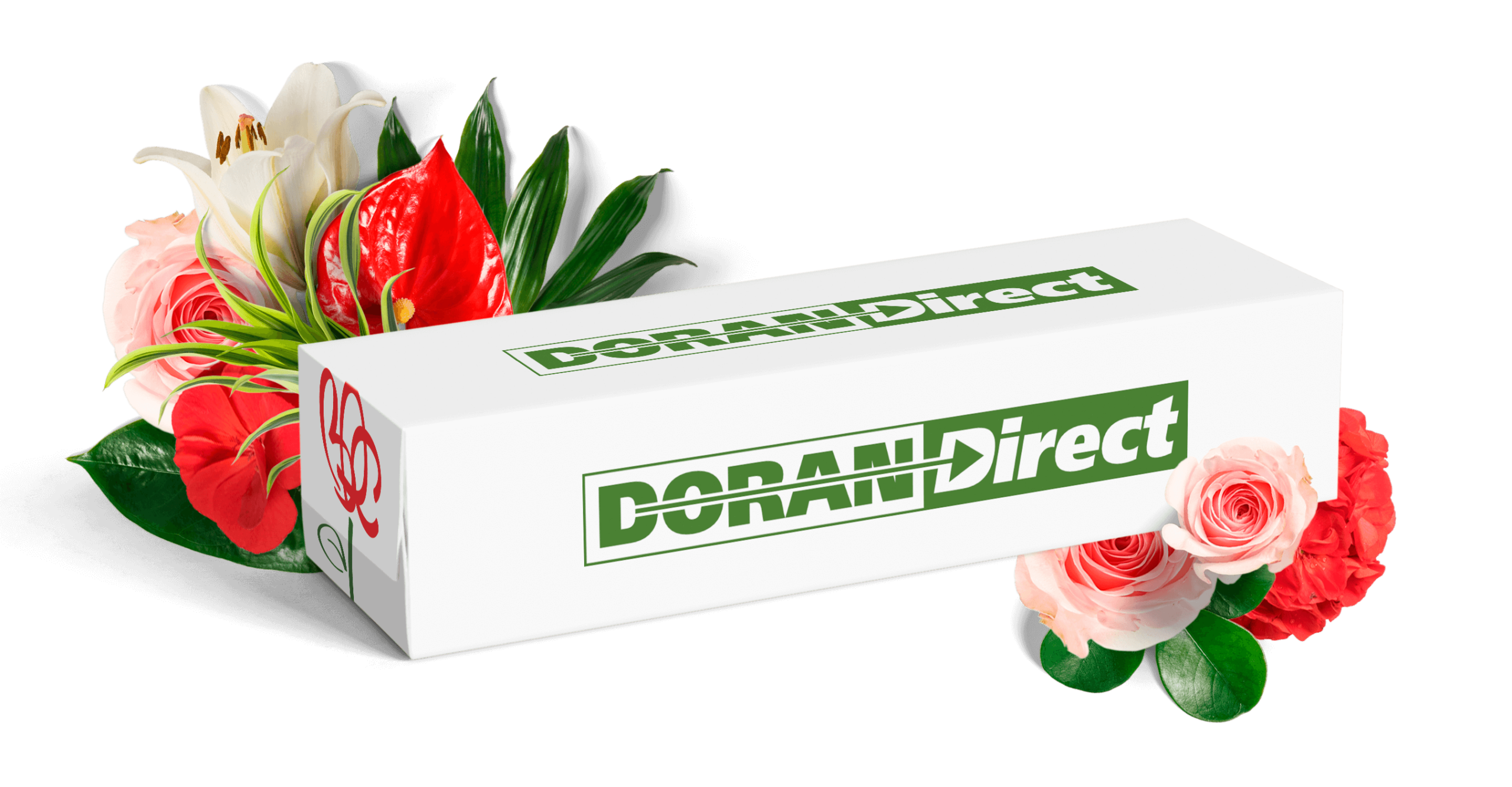 02.
Eliminate the Possibility of Rotation in Miami
We've optimized the distribution system making it faster and keeping it cold.
Unlike other flowers that are flown into Miami and held in refrigerated warehouses until sold, this product is packed and shipped just for you. Flowers will come to you in our special DoranDirect packaging as our way of assuring the freshest possible product available.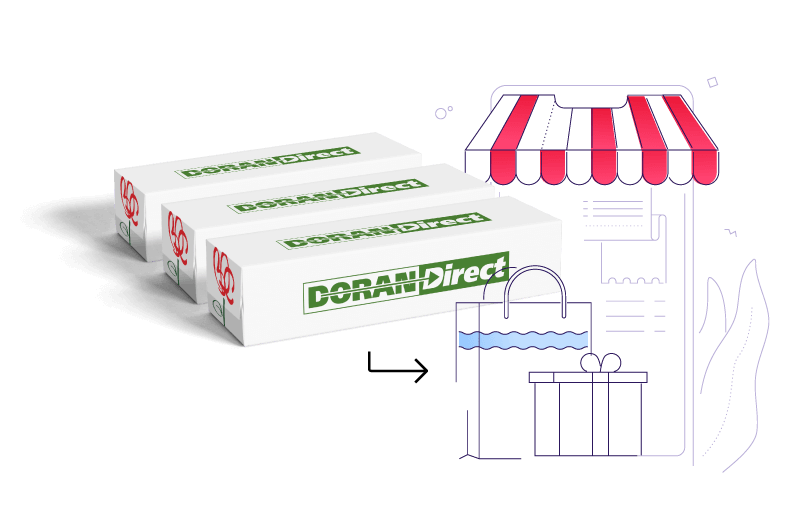 03.
The Competitive Edge
Longer-lasting flowers mean happier customers.
When you're a Doran client, we're able to ensure that your flowers spend the minimum amount of shipping time from the growers' fields to your door. In return, the life of the flower is enjoyed by your end-consumer, not wasted in a Miami warehouse like so many other "direct" flowers available on the open market.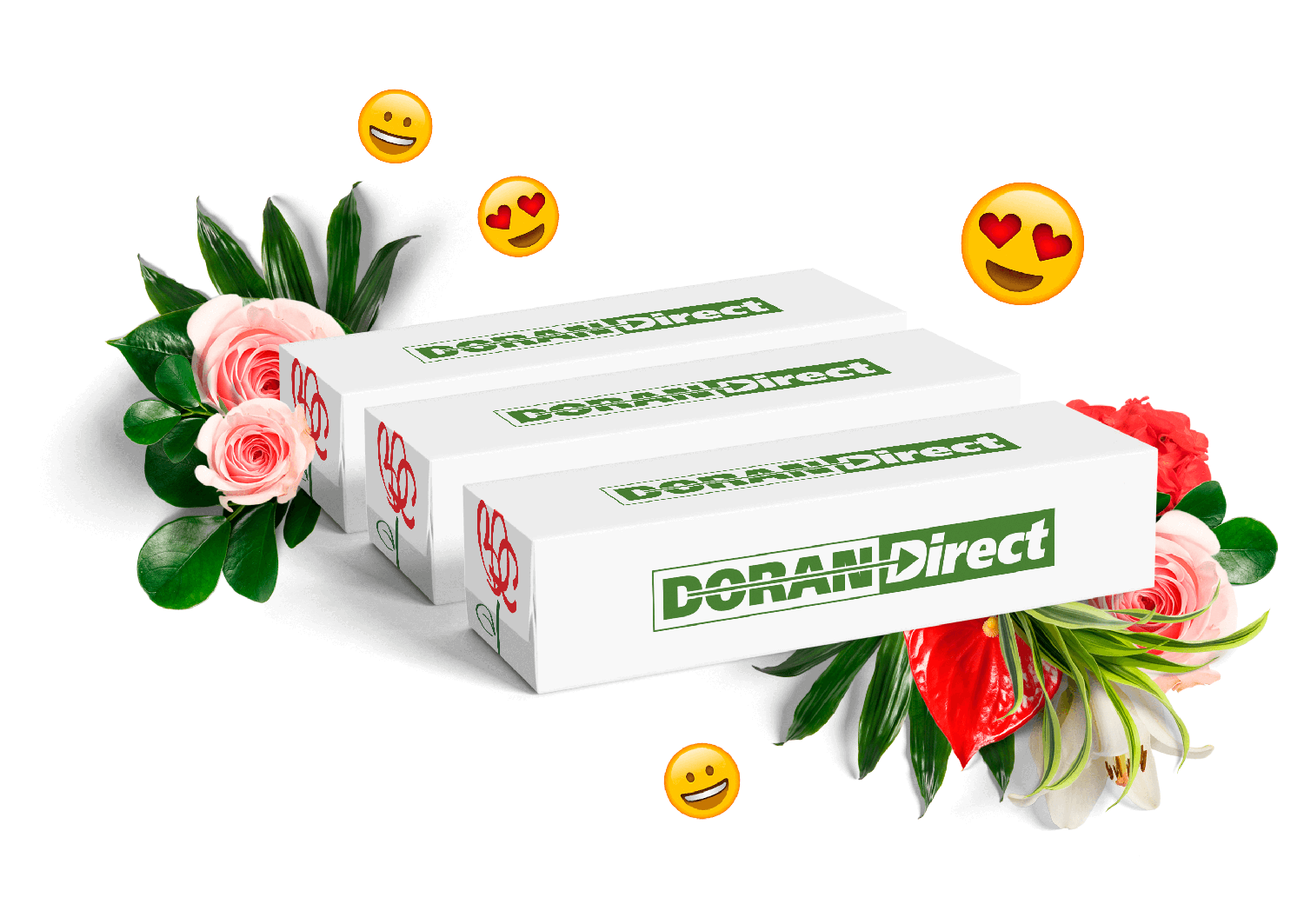 Locations nationwide.
Find one near you.